Winter is in full throttle; and those dark and cold days are looming. School has started and it's essential to stay warm and keep flu-free, so, here are some tips on how to stay sane through the long, insufferable winter months.
Invest your money in a heater!
If you don't own a heater, now is the best time for you to do so because there's absolutely no way, you'll be able to fly by this winter comfortably without getting one. On the bright side they truly aren't that expensive and there are so many options to choose from!
Take out all the winter clothes you own now!
It's all about the layers; piling up on layers is the way to go! Whether is one, two, three or more layers, make sure you wear as many as you need to keep warm.  By this, we mean  wear some warm undershirts as well as try something new like tights underneath your pants. Don't be afraid to get creative, the warmer you are the better!
Drink something hot
Can you recall that warm, yet fuzzy feeling you get whenever you take a sip of a hot but not too hot drink? Well that's another perfect way to get your body heat pumping. Hot cocoa is just one drink that will warm you right up, as well as get your taste buds bursting with joy; just don't forget the marshmallows! Remember this isn't your only option, you can drink tea, coffee, chamomile, cider or even soup!
Take a hot bath instead of a shower.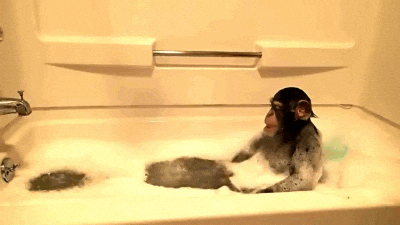 For many, the hardest decision to take it jumping into the shower and that's why hot baths are highly suggested. Baths are known to raise your body temperature much quicker. Also, in the shower you are at risk of suddenly getting cold water or the cold curtains touching you.  A hot bath will guarantee you warmth and get you prepared for the day, just keep your towels or bath robe close by.
Socks and lotion to warm your toes!
Finally, before bed, apply preferably Shea butter or lotion to your ice cold feet and then cover them with fuzzy socks to keep them moisturized and warm overnight. You'll wake up for once with warm toes, there's nothing better than that, is there? If that doesn't do the trick, remember that you can also layer; it's okay to wear more than one!
If it is one of those really cold days where nothing really works we highly suggest that you follow all these tips and stay indoors, open up Netflix or any other other program and watch your favorite shows.